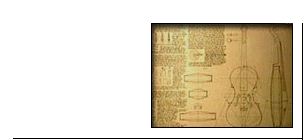 Between 1975 and 1980, Denis Cormier pursued his violonmaking training under master craftsmen Frédéric Boyer in Paris, and Willem Bouman in The Hague, Holland.

Thus exposed to the French and German traditions, two influencial violonmaking schools, his apprenticeship spanned both the restoration and the making of the violin, although the latter would lay claim to his heart.

Upon returning to Montreal in 1980, Cormier opened his own workshop where he devotes himself to the crafting of violins violas and cellos.